Aliso Viejo Auto Service Specializes in Domestic Vehicle Service
Aliso Viejo Auto Service is a full-service auto repair and preventative maintenance facility specializing in domestic vehicle repairs. Our experts have the knowledge and experience to service and repair the most challenging domestic vehicles.

Using the latest technology to assess the situation and offer you alternatives, we guarantee all of our work and know you will be happy with the outcome.

We perform scheduled services for domestic vehicles, and provide complete repair services including tires, alignments, brakes, front ends, rear ends, transmissions, diagnostic services, engine diagnostics and repairs, electronics service and repair. We have factory level diagnostic equipment and trained technicians.
Domestic Vehicles Serviced at Aliso Viejo Auto Service:
Cadillac
Having a Cadillac in your driveway shows the kind of lifestyle that you are living. A Cadillac is a different breed of innovative luxury vehicles. You can trust Aliso Viejo Auto Service with your Cadillac because they have certified technicians and use the latest equipment necessary to service your vehicle. Read More About Our Cadillac Services»
Chevrolet
Chevrolet just doesn't have drivers, they have passionate fans and collectors. Chevrolet has been around for over 100 years and over the years they have created a wide variety of different models. All of their cars and trucks represent the spirit, style and dependability of Chevrolet. Aliso Viejo Auto Service's technicians will treat your vehicle as if it was their own. Read More About Our Chevrolet Services»
Chrysler
Chrysler has created vehicles over the years that are both affordable and luxurious. As an owner of a Chrysler you know the great American tradition that comes along with the brand. Chryslers are made in Detroit and designed with a purpose. Bring your Chrysler to Aliso Viejo Auto Service today and it will be serviced by expert technicians. Read More About Our Chrysler Services»
Dodge
Dodge is known for their low cost high quality automobiles. All of their vehicles are powerful and built tough to overcome whatever obstacle is in their way. Dodge vehicles are always welcome in Aliso Viejo Auto Service's shop and will be serviced and repaired by expert automotive technicians. Read More About Our Dodge Services»
Ford
Ford created the first automobile in 1903. Ford being the pioneer of the automobile industry helped changed how the world traveled. As an owner of a Ford vehicle you know that it's strong and built to last! When your Ford loses its strength, come on by Aliso Viejo Auto Service and we will help maintain the strong heritage that comes with it. Read More About Our Ford Services»
For questions about your domestic vehicle, contact us at 949-362-1961 or send us an email. Our experts will help determine what needs to be done.


To learn more about our Domestic Car & Truck services, call us at 949-362-1961 or request a quote by clicking below:
Request Quote
What our clients are saying about us
We have established longterm and stable partnerships with various clients thanks to our excellence in solving their automotive needs!
More Reviews

I've entrusted my car with AVAS for every service my car has required for nine years. Never had to return for any corrections. Look no further if you are particular about your car and want things done right the first time. I especially enjoy interacting with Shane and Ralph. They also let me know about repairs that will be necessary in the future and help me prioritize which are the most important, never attempting to sell me on something that can safely be postponed. I haven't always been happy with the prices. But Having it done promptly and that it was done the right way is worth the peace of mind.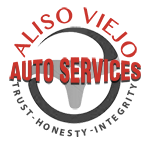 Dependable Auto Shop
Car & Truck Care, near Aliso Viejo, CA

Excellent Customer Service, Friendly, Reliable & Honest. Would highly recommend.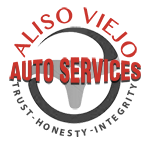 Amazing Service
Car & Truck Care, near Aliso Viejo, CA