Aliso Viejo Auto Service is Aliso Viejo's Brake Shop for High-Performance Vehicles
Come to Aliso Viejo Auto Service in Aliso Viejo to get high-performance brakes that stop with authority every time regardless of road conditions. We have organic, ceramic, and metallic replacement brake pads with applications ranging from daily driving to track racing to off-roading. Talk with the expert mechanics at Aliso Viejo Auto Service to determine which type of brake pad is best for your driving style and application. Upgrade to high-performance rotors, calipers, master cylinders, and brake fluids the next time you have your brakes serviced at Aliso Viejo Auto Service in Aliso Viejo.
Talk To Aliso Viejo Auto Service About High-Performance Brake Service Upgrades:
Brake Booster
Get a master cylinder on steroids by adding a brake booster installed by the expert mechanics at Aliso Viejo Auto Service. Reduce the amount of pedal pressure needed for braking with higher hydraulic pressure and lower force applied on the brake pedal.
Drum to Disc Conversion
You love your classic car but let's face it, those old drums make stopping hazardous. For restoration enthusiasts, the mechanics at Aliso Viejo Auto Service specialize in 15-inch wheel drum to disc conversion that maintains the original manufacturer aesthetics. Get a complete brake system that includes 11-inch drilled and slotted rotors, single-piston cast calipers, stock or drop spindles, and a master cylinder with brake booster when you do your drum to disc conversion at Aliso Viejo Auto Service.
Line Locks
Love a good smokey burnout? Let your rear wheels spin aggressively without wasting your rear brake pads. Get your line lock installed by the auto repair experts at Aliso Viejo Auto Service in Aliso Viejo. Allow your front brakes to lock independently of the rear brakes with just the flip of a simple switch.
Metal Brake Pads
Performance-driven drivers prefer the metallic brake pads because they tolerate a much wider range of temperatures and track conditions. Metal brake pads are excellent conductors of heat making them able to withstand more heat without debonding while also cooling back down rapidly.
What our clients are saying about us
We have established longterm and stable partnerships with various clients thanks to our excellence in solving their automotive needs!
More Reviews

I've entrusted my car with AVAS for every service my car has required for nine years. Never had to return for any corrections. Look no further if you are particular about your car and want things done right the first time. I especially enjoy interacting with Shane and Ralph. They also let me know about repairs that will be necessary in the future and help me prioritize which are the most important, never attempting to sell me on something that can safely be postponed. I haven't always been happy with the prices. But Having it done promptly and that it was done the right way is worth the peace of mind.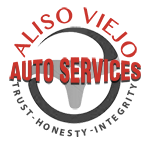 Dependable Auto Shop
Car & Truck Care, near Aliso Viejo, CA

Excellent Customer Service, Friendly, Reliable & Honest. Would highly recommend.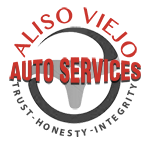 Amazing Service
Car & Truck Care, near Aliso Viejo, CA