Carbureted & EFI For Increasing Performance
If you're ready to take your car or truck's fuel injection to the next level, Aliso Viejo Auto Service is ready with injectors, manifolds, fuel rails, sensors, and complete performance EFI conversion kits. From BMW to Audi to Corvette, Aliso Viejo Auto Service has you covered.
High-Performance EFI Auto Repair in Aliso Viejo
The expert mechanics at Aliso Viejo Auto Service know switching to fuel injection often improves the fuel efficiency and performance of older carbureted engines. In newer cars, replacing a single fuel injector with a multi-port fuel injector creates an intense, even flow of fuel on each cylinder when your engine needs it most. Feed your engine the fuel it needs with fuel pumps, fuel filters, superchargers, and turbochargers. Break out of gasoline only feed engines by adding a nitrous kit or cooling methanol injection kit.

To ensure the correct air to fuel ratio, Aliso Viejo Auto Service can add a new stock-height replacement intake manifold, cold air intake, and fuel rails. Never run rich or lean with a hood scoop, high-performance air filter, and new O2 sensor. Call Aliso Viejo Auto Service and talk to us about increasing your car's performance. When you want performance you need the auto repair experts at Aliso Viejo Auto Service located at 27802 Aliso Creek Rd d110.
What our clients are saying about us
We have established longterm and stable partnerships with various clients thanks to our excellence in solving their automotive needs!
More Reviews

I've entrusted my car with AVAS for every service my car has required for nine years. Never had to return for any corrections. Look no further if you are particular about your car and want things done right the first time. I especially enjoy interacting with Shane and Ralph. They also let me know about repairs that will be necessary in the future and help me prioritize which are the most important, never attempting to sell me on something that can safely be postponed. I haven't always been happy with the prices. But Having it done promptly and that it was done the right way is worth the peace of mind.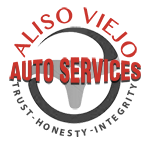 Dependable Auto Shop
Car & Truck Care, near Aliso Viejo, CA

Excellent Customer Service, Friendly, Reliable & Honest. Would highly recommend.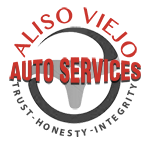 Amazing Service
Car & Truck Care, near Aliso Viejo, CA