The Best Aliso Viejo Exhaust System & Muffler Repair Services
At Aliso Viejo Auto Service we know some drivers like a quiet exhaust system while others prefer a "the louder the better" approach. Either way, an unusual rattle when your car is running is a signal that it is time for an immediate inspection of your exhaust system.
Exhaust Manifolds
Exhaust manifolds are frequently formed of cast iron. The cast iron construction of your manifold keeps exhaust from being cleared as efficiently as possible. Headers solve this problem as they are made of individual steel tubes that connect to each cylinder. Header tubes all connect to a single collector pipe. The tubes have a smooth interior that keeps gases flowing evenly to prevent engine back-pressure. If you want the performance of a header but the sound is a problem, talk to our mechanics at Aliso Viejo Auto Service about an electric exhaust cutout. They are simple to install and allow you to open your exhaust without crawling under your car.
High-Performance Header Upgrades
While exhaust manifolds and headers play a similar role, at Aliso Viejo Auto Service we know they are miles apart on performance. Headers are upgrade parts designed for performance applications, while exhaust manifolds come standard. Both move exhaust away from the cylinder head to the exhaust pipe. Most noticeably, headers and its companion gaskets and wider exhaust pipe are much louder than a traditional manifold. But more importantly, the header improves exhaust system performance.
Loud Exhaust and Muffler Services
X-pipe and H-pipes synchronize the balance of the exhaust pulses from each cylinder based on firing order to increase efficiency. Many high-performance car owners like the deeper rumbling sound of H-pipes. If you own a street rod, Lake Pipes and Side Pipes route exhaust along or beside the bottom of your car body offering both increased performance, vintage look, and an aggressive sound. When it comes to trucks and diesel, consider smoke stack exhaust pipes to improve engine efficiency, pulling power and performance.
Quiet Exhaust and Muffler Services
Come to Aliso Viejo Auto Service and keep your exhaust system running smoothly. At Aliso Viejo Auto Service we know you count on your exhaust system and muffler to reduce noise and normalize your engine's back-pressure. When your exhaust system is faulty it can be very loud, but more importantly, it can impact your engine performance. Whatever the problem, we can repair it and get you back on the road quickly. Come by Aliso Viejo Auto Service today at 27802 Aliso Creek Rd d110.
Catalytic Converter Replacement: Your catalytic converter is the most expensive part of your exhaust system. When your catalytic converter begins to fail, you will hear a very loud rattling noise or your "check engine light" will begin to flash. Come by Aliso Viejo Auto Service at 27802 Aliso Creek Rd d110 and we will diagnose the problem right away.
O2 Sensor Replacement: Ask any mechanic at Aliso Viejo Auto Service and they will tell you to have your O2 sensor inspected regularly. Oxygen sensors work in conjunction with your catalytic converter to monitor the amount of oxygen in your car's exhaust system. Your O2 sensor determines if your air to fuel ratio is balanced in real-time as you accelerate or idle. It helps your engine controller adjust the flow of fuel to maintain optimum oxygen to fuel mixture.
What our clients are saying about us
We have established longterm and stable partnerships with various clients thanks to our excellence in solving their automotive needs!
More Reviews

I've entrusted my car with AVAS for every service my car has required for nine years. Never had to return for any corrections. Look no further if you are particular about your car and want things done right the first time. I especially enjoy interacting with Shane and Ralph. They also let me know about repairs that will be necessary in the future and help me prioritize which are the most important, never attempting to sell me on something that can safely be postponed. I haven't always been happy with the prices. But Having it done promptly and that it was done the right way is worth the peace of mind.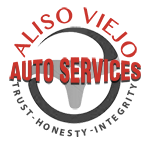 Dependable Auto Shop
Car & Truck Care, near Aliso Viejo, CA

Excellent Customer Service, Friendly, Reliable & Honest. Would highly recommend.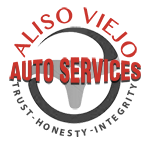 Amazing Service
Car & Truck Care, near Aliso Viejo, CA