High-Performance Transmission Repair
At Aliso Viejo Auto Service in Aliso Viejo we specialize in high-performance transmissions. It's not all about the engine, a high-performance car or truck with a well-maintained transmission has the ability to crush the competition right out of the gate. Avoid catastrophic transmission failures by getting the expert mechanics at Aliso Viejo Auto Service to install your C eliminator kit, high-torque converter, or extra strong, bulletproof flexplate.
At Aliso Viejo Auto Service in Aliso Viejo we make auto repair easy. Replace your standard clutch with a clutch designed to provide higher torque and preload for lightning-fast, torque-sensing traction when you need it most. A car or truck transmission carries the engine's power to the drive axles and without it, your vehicle simply will not run. Don't get sidelined because of a transmission problem. Bring your high-performance car or truck to Aliso Viejo Auto Service in Aliso Viejo at 27802 Aliso Creek Rd d110 or call today to set up an appointment at 949-362-1961.
Rebuilds and Total Transmission Replacements
Popular Transmission and Auto Repair Services

Valve Body
Accumulator Piston
Torque Converter
Gasket Set
Overhaul Kit
Clutch Kit
Transfer Case Actuator
Transmission Control Module
Electro-Hydraulic Control Module
Transmission Replacements and Auto Repair
When the majority of the transmission is worn beyond repair, a total transmission replacement is necessary. Look at a failed transmission as an opportunity to let the expert mechanics at Aliso Viejo Auto Service give you a custom-built transmission that can handle up to 1200 horsepower and 1000 feet per pound of torque. Transmission replacement cost is more expensive than a repair or rebuild but is often a longer-term fix and a bigger advantage on the track.
What our clients are saying about us
We have established longterm and stable partnerships with various clients thanks to our excellence in solving their automotive needs!
More Reviews

I've entrusted my car with AVAS for every service my car has required for nine years. Never had to return for any corrections. Look no further if you are particular about your car and want things done right the first time. I especially enjoy interacting with Shane and Ralph. They also let me know about repairs that will be necessary in the future and help me prioritize which are the most important, never attempting to sell me on something that can safely be postponed. I haven't always been happy with the prices. But Having it done promptly and that it was done the right way is worth the peace of mind.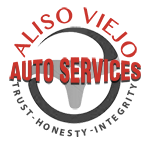 Dependable Auto Shop
Car & Truck Care, near Aliso Viejo, CA

Excellent Customer Service, Friendly, Reliable & Honest. Would highly recommend.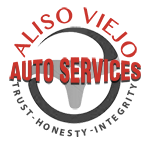 Amazing Service
Car & Truck Care, near Aliso Viejo, CA